Breckenridge Activities - Winter & Summer Activities in Breckenridge Colorado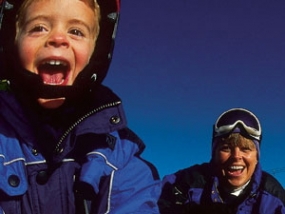 The Rocky Mountains provide Breckenridge, Colorado with an endless array of Winter and Summer Activities. Over 300 inches of snow blanket the surrounding peaks each year, creating a winter wonderland where visitors wake up to new adventures daily.
Whether you're piloting a snowmobile over the Continental Divide, indulging in a luxurious spa experience or taking in a memorable dinner sleigh ride, we're sure you'll agree there's no shortage of fun to be had when visiting Breckenridge.
Summit Concierge has sought out the finest local guides and vendors based on their extensive customer service, dependability, safety, knowledge and experience. We work with the premier Breckenridge Activities outfitters and tour operators at their prices, making our booking services free of charge to you.
Whether you are traveling alone, with family and friends, or you're planning a wedding, honeymoon, family reunion or corporate retreat, we'll create a combination of Breckenridge Activities custom tailored to your unique personal interests and preferences.
Winter Activities to Explore in Breckenridge:
Breckenridge Summer Activities
To book your Winter or Summer Activities in Breckenridge, Colorado contact Summit Concierge toll free at 1.866.998.0696 or locally at 970.455.4040.
Plan Your Trip:
Breckenridge Vacation Packages