Breckenridge Concierge Services
Breckenridge Concierge & Travel Services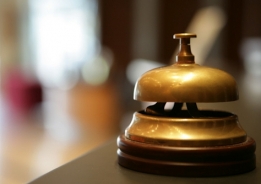 Summit Concierge's Travel Services were designed to ensure that you have an effortless arrival and stay in Breckenridge, Colorado. We have parntnered with the premier Breckenridge Activity and Travel Service providers to ensure the unique needs of your vacation are met with efficiency, knowledge and a touch of class.
As a full service Vacation Concierge, we place access to the finest local Outfitters, Ground Transportation Providers, Ski & Snowboard Rental Shops, Spas and Private Chefs at your fingertips.
We work with the finest Breckenridge vendors and service providers at their prices, making our booking services free of charge to you.

Book Now:
To make reservations, or for more information, contact Summit Concierge toll free at 1.866.998.0696 or locally at 970.455.4040.
Breckenridge Concierge Services Menu:
Breckenridge Activities Reservations

Breckenridge Ski & Snowboard Rentals:
Personal & Private Chef Services
Plan Your Trip:
Breckenridge Vacation Packages
Activities in Breckenridge, Colorado
The Rocky Mountains provide a tremendous array of Winter Activities & Things to Do in Breckenridge, Colorado. Breckenridge Activities include Snowmobiling, Winter Zip Line Tours, Dog Sledding, Sleigh Rides, ATV Tours, Fly Fishing, Spa Services, Gold Mine Tours, Old Time Photo Studios, Tubing & Sledding and Ice Skating.

Each of our Vacation Specialists have actual experience regarding the Breckenridge Tours and Activities we sell. Contact us toll free at 1.866.998.0696 or locally at 970.455.4040 to plan and book your Breckenridge Vacation today!

(Please click on the Activities Tab to close this window)